Your generous gifts allow Hennepin Avenue UMC to continue to fulfill our mission
text
Send a text to 73256 with a message (read more)
text to give
Text to 73256 Type the message: Hennepin $ followed by the dollar amount you'd like to give Example: Hennepin $25 Messages and data rates may apply. Message frequency varies. Text HELP to 73256 for help. Text STOP to 73256 to cancel.
mail
Mail your gift to Hennepin Avenue UMC
Mail your gift
Hennepin Avenue United Methodist Church, 511 Groveland Avenue, Mineapolis, MN 55403 (Questions? Call 612-871-5303)
Your Giving Changes Lives
Your generous financial support is essential for Hennepin Avenue United Methodist Church to continue to be a strong and vibrant church that blesses and changes lives.  
Everything we do at Hennepin is for the purpose of helping people grow a deeper love for God and our neighbors. We welcome all people to experience a Christ-centered community where they can be assured that they are loved unconditionally.  
We heal a beautiful and broken world by working with partners to build a beloved community where there is justice, mercy, and peace for everyone. Who wouldn't want to experience the joy of being a part of this important, life-changing, life-blessing work?  
Spend some time asking God to guide your giving commitment. Thank you for investing in God's work through Hennepin Avenue UMC.
Give To Support Ministry Year-Round
Annual giving ensures that we can create and support passionate worship, engaging and intentional faith development, heart-touching radical hospitality, and carry out risk-taking mission and service in the community and world.
We can be filled with joy in cultivating extravagant generosity which is rooted in gratitude to God for all the blessings we have received. 
Your annual giving keeps the lights on, the building in good repair, and ready to be used for ministry. Your annual giving also helps build a strong, talented staff prepared to serve and equip our congregation to make an impact in the world.
---
Legacy Giving
---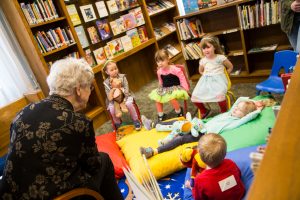 With a Legacy Gift, you can help to build Hennepin Avenue UMC's future. Legacy gift arrangements enable you to blend your financial and estate planning goals with your charitable objectives. A planned gift of any size may have important financial benefits for you, your heirs, and Hennepin Avenue UMC.
Explore your gift options on our new interactive, branded planning-giving website. Give to what has inspired you, deepened your faith, and nurtured your family and friendships.
To discuss gift planning options, contact Jack Fistler, Director of Legacy Giving, at 612-435-1321 or Jack.Fistler@haumc.org. If you already have a Legacy Gift in place, please inform us so we may thank you and include you in our Spire Visionaries recognition.
---
VISIT THE LEGACY GIVING WEBSITE
---
Contact Jack
To discuss gift planning options, contact Jack Fistler, Director of Legacy Giving (jack@haumc.org)
Email Jack
Contact Brian
If you have any questions about giving at Hennepin Avenue UMC, contact Brian Seim, Director of Finance (brian@haumc.org)
Email Brian
---